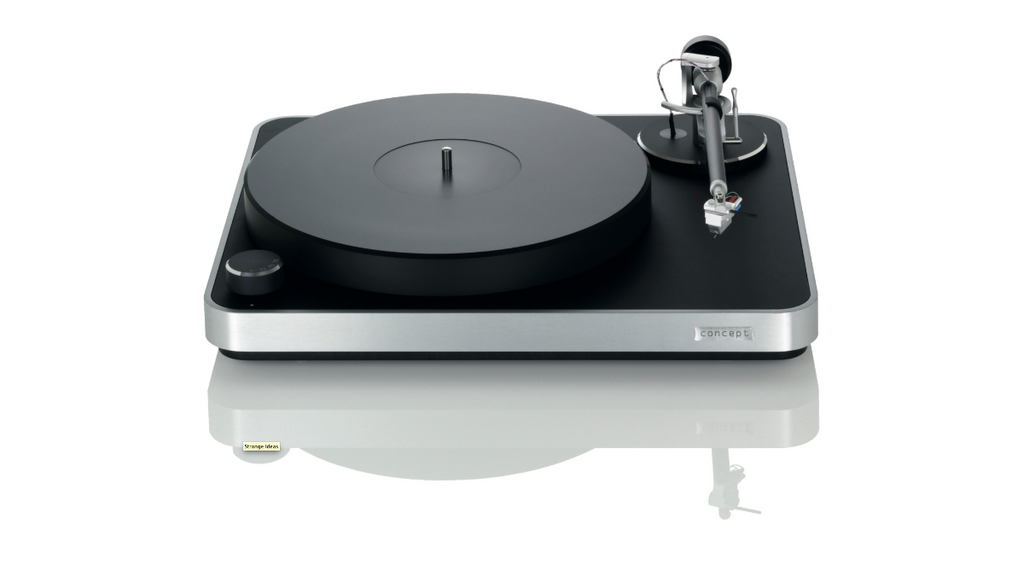 Free 2 Day Air Shipping!
The Concept turntable sets a new standard in turntable manufacturing. Precision German engineering combined with the latest technology and timeless design signal a new era in analog playback. The Concept is equipped with the innovative Verify tonearm, which features a friction-free magnetic bearing technology. A high-quality Clearaudio moving magnet (Concept MM) or moving coil (Concept MC) cartridge can be pre-mounted and factory-adjusted to complete this setup. The Concept is belt-driven by a low-noise, decoupled DC motor built into the resonant-optimized plinth, resulting in an attractive, small-footprint design that doesn't require the buyer to find a place for an outboard motoror even a motor placed in a hole in the plinth"(Michael Fremer, Stereophile, June 2011). The platter is made of 30mm-thick polyoxymethylene(POM), an engineering thermoplastic used in precision parts that require high stiffness, low friction, and excellent dimensional stability. The Concept plays at three speeds 33rpm, 45rpm, and 78rpm selectable by Electronic Speed Control knob.
This genuine, timeless and modern design guarantees flawless musical enjoyment for decades.
Made in Germany
2-piece 30mm-thick platter
Polished tempered steel bearing shaft within sintered bronze bushings
Mirror polished teflon thrust pad
Belt-driven by a decoupled DC motor
33, 45 and 78 rpm at a turn of a dial
Verify tonearm features a friction-free magnetic bearing
Optional factory mounted and aligned MM or MC phono cartridge
Additional Information
| | |
| --- | --- |
| Speed Ranges | 33 1/3, 45, and 78 RPM, Electronic Speed Change |
| Motor | Decoupled DC motor with low-noise bearings |
| Bearing | Polished and tempered steel shaft in a sintered bronze bushing, runs on a mirror of Teflon |
| Platter | CNC-machined POM (polyoxymethylene), 30 mm thickness |
| Speed Accuracy | +- 0.04 % |
| Weight | 16.5 lbs |
| Dimensions | 16.54" x 13.78"x 5.51" |
| Warranty | 2 years |