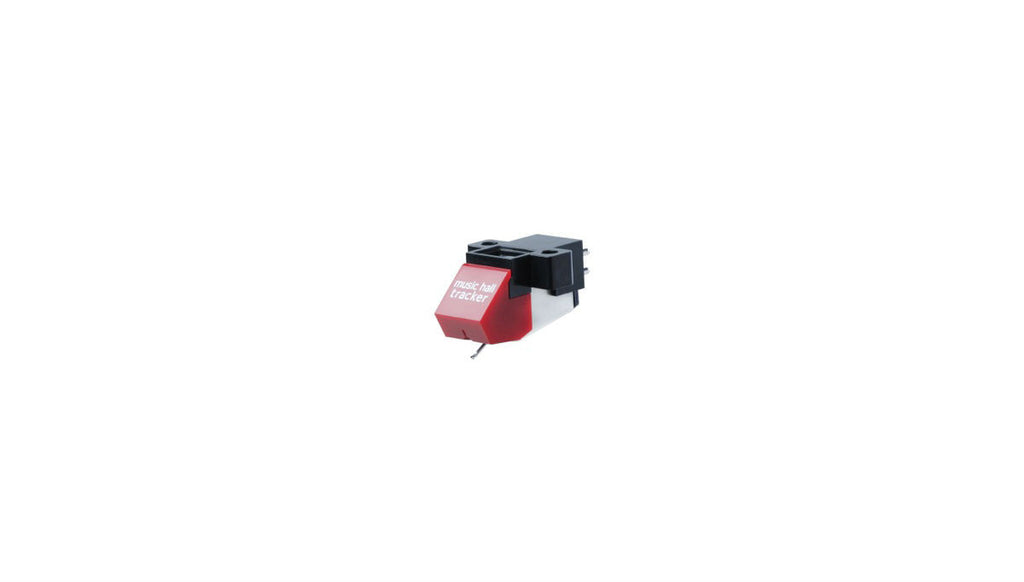 IT‰ۡóÁÌ_́ÌÎ_̴ÌöS HARD TO DO BETTER WITHOUT SPENDING A LOT MORE!
The Music Hall Tracker (stylus only) is designed and built by Goldring to Music Hall‰ۡóÁÌ_́ÌÎ_̴Ìös specifications. This moving magnet design is an amazing value.
The Tracker is an affordableÌ_åÇÌÎÌ__moving magnet phono cartridge which incorporates several audiophile features. Tracking ability is excellent and this cartridgeÌ_åÇÌÎÌ__incorporates an elliptical stylus tip to get deep into the grooves. The low-mass cantilever assembly has a surprisingly wide ranging compatibility with the best tonearms and turntables available.
technical data
| | |
| --- | --- |
| frequency response | 20Hz-20kHzÌ_åÇí«̴å±3dB |
| channel balance | 2dB @ 1kHz |
| channel separation | 20dB @ 1kHz |
| sensitivity | 5mVÌ_åÇí«̴å±2dB |
| static compliance | 16mm/N |
| equivalent tip mass | 0.7 mg |
| stylus type | elliptical (user replaceable) |
| load resistance | 47 kÌÎÌ_ÌÎÌÊ?̴å© |
| load capacitance | 150-400pF |
| internal inductance | 560 mH |
| internal resistance | 700 ÌÎÌ_ÌÎÌÊ?̴å© |
| weight | 4.2g |
| tracking force | 1.5-2.0g (1.7g recommended) |