Pro-Ject Debut Carbon DC Turntable w/ Upgrades
Pro-Ject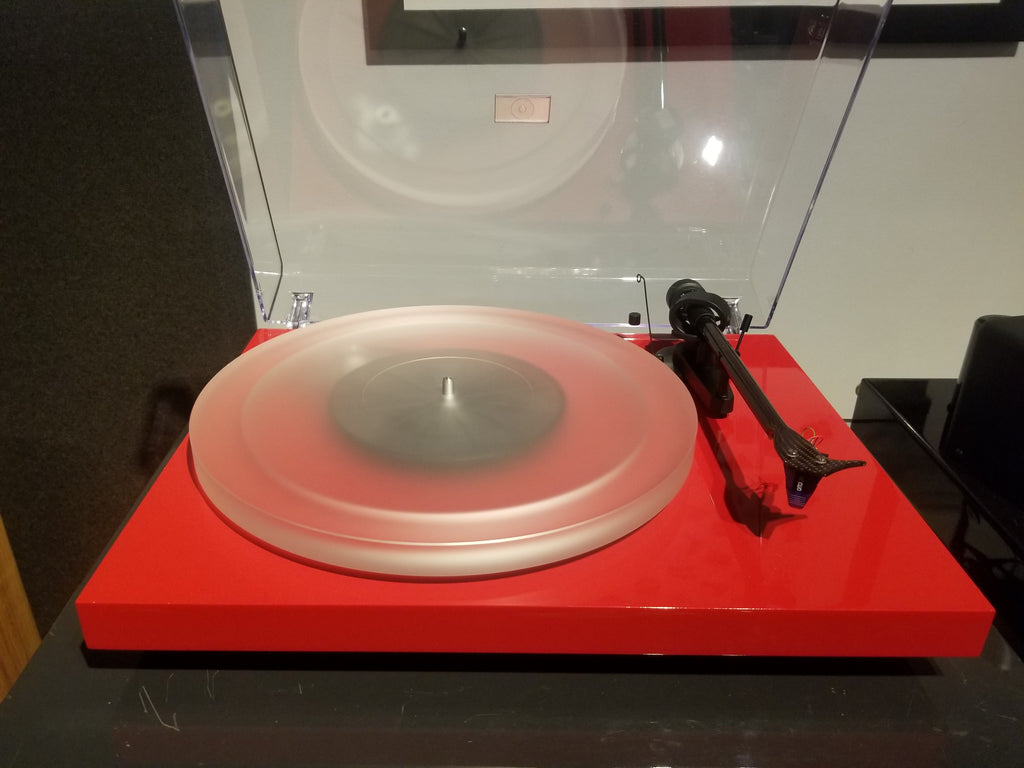 Pro-Ject Debut Carbon DC Turntable in a Hi-Gloss Red Finish.
There are quite a bit of upgrades on this table. The upgrades include: Ortofon 2M Blue Cartridge ($236 Retail), Pro-Ject Acyl-it Acrylic Platter ($129 Retail), KAB Superflex Tonearm Wire and Cardas Clips $50.00 plus rewiring labor. When this table comes stock, it is a great sounding table. With the upgrades, this table is PHENOMENAL! This table also comes with its original power supply, RCA Cables, Manual, and box.


Cosmetically, the table and dust cover are in excellent shape with virtually no signs of use. There are light markings on the dust cover, but can only be seen from up close.